The past few seasons have been very busy for the Rivers Comets. Four years ago the team didn't exist and had no diamond to play on. Finding players was the easy part, building a field would prove more challenging. While there was a footprint at the fairgrounds of the...
read more
The application deadline for the next round of grants from the Rivers & Area Community Foundation is September 30, 2017. Visit our Grant Application Guidelines page to review the granting...
read more
For the past couple of years Prairie Crocus Library has been focused on basic interior improvements. Although a couple of major projects are needed within the building including painting and new flooring, we have come up with smaller projects that have been attainable...
read more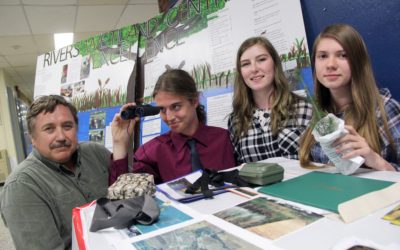 RIVERS — Daniel Kiazyk laughs as he recalls the shock on the face of local councillors when two of his students stood in front of Riverdale council and asked for an excavator. The councillors were impressed, Kiazyk said, of the well-articulated pitch from two of his...
read more