Rivers Police Service

Cst. Dennis Rollins and Sgt. Lon Schwartz, received $2,000 for their Community Safe Space Project.
Riverdale Golf & Country Club

Janice Worth and Jeff Worth received funds on behalf of their group from RACF Director & Treasurer Rod Veitch.
Rivers and Area Game & Fish

Association Treasurer Kelvin Lamb, Gun Range committee chair Bob Futrell received their grant from Jim Madder and Mavis White representing the Sibbald family and RACF Director Donna Falkevitch who represented both RACF and the Sibbald family.
Friends of Rivers Lake

Treasurer Samantha Lepp and president Ed MacKay accepted the presentation from RACF Director & Treasurer Rod Veitch.
Rivers Train Station Restoration Committee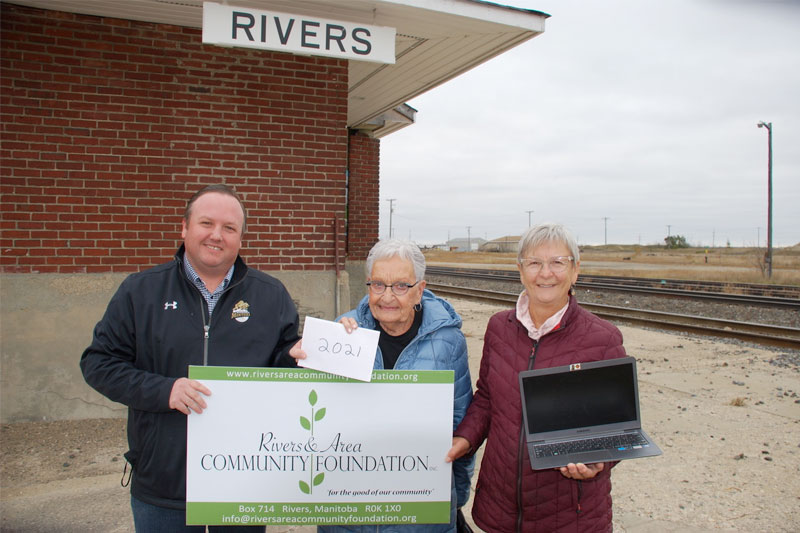 Members Barb Sveistrup and Susan Citulsky presented their grant by RACF director Aaron Tycoles.
Rivers Community Development Committee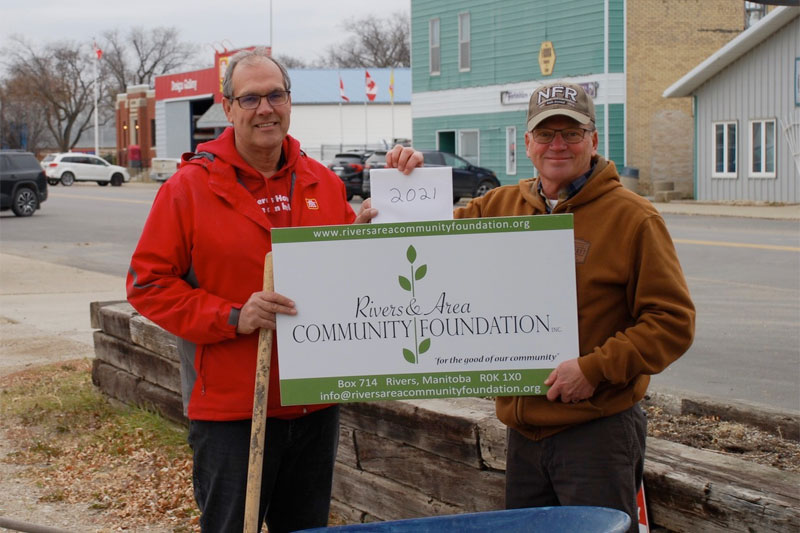 Chairman Ken Tait receiving grant from RACF Director & Secretary Gerry Gourlay.
Rivers Legion Ladies Auxiliary

RACF Director Ed Shaw made the presentation to Legion Aux treasurer Marilyn Halliday and president Donna Falkevitch.
Rivers Baseball Association


RACF director Ed Shaw made the grant presentation to active player Bentley Quane, RBA executives Aaron Tycoles and Marci Quane.
Forrest Special Project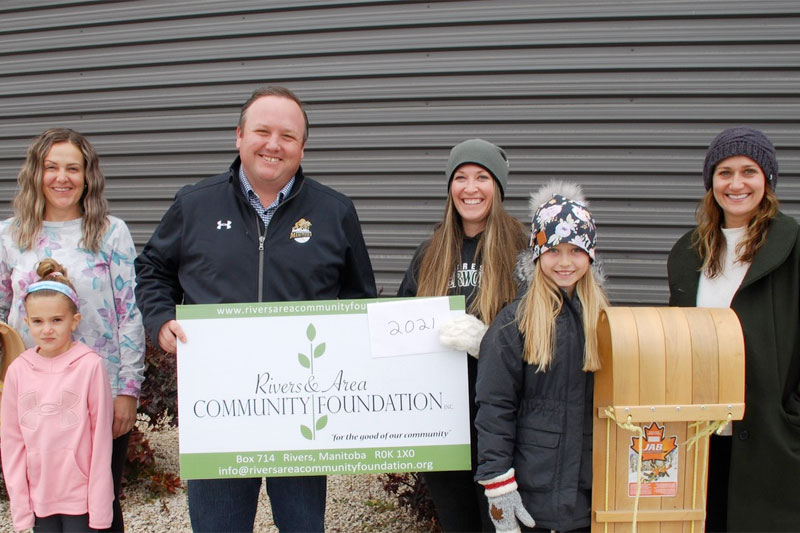 Members Andrea Rothnie, Aria Rothnie, Corynne Hutton, Lucy Hutton and Kristy Agnew received their grant from RACF Director Aaron Tycoles.